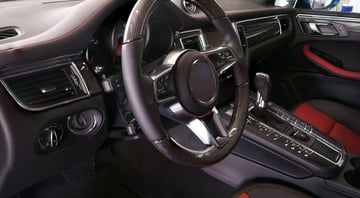 Preparatory education and training are massive contributors to the success of your shop's electronic power steering rebuilds and repairs, but sometimes the unexpected happens during your service and forces you to take a step back and analyze your options. Even with some background knowledge of EPS, your team will still likely run into service issues now and again that require some troubleshooting. While EPS is currently dominating today's steering market, service information on the newest EPS systems and parts can be limited and somewhat difficult to come by. However, when you run into EPS service issues, you're not alone.
There are resources available to you and your team when you have questions about EPS service. In this post, we'll list the best EPS troubleshooting resources for rebuilders today and discuss one of the best ways to get information on today's EPS systems and components.
Resources for Troubleshooting EPS Service Issues
Your parts supplier: The supplier you partner with to source your rebuild kits and components can be a great source of EPS troubleshooting expertise and advice. While the quality and experience can vary depending on what supplier you choose, a good part provider should be knowledgable about the EPS segment that it serves and the components it provides. Your supplier should perform teardowns, tests, and analysis to make sure their parts are high quality and should be open to sharing that expertise with you. In many cases, a good parts supplier can also provide you with the custom solutions you need in addition to answering your service questions. As information on today's EPS systems can be somewhat limited, it's important for you to choose a supplier that can support your shop throughout the rebuild beyond simply selling you the parts.


Your service records: Sometimes the solution to your EPS service issues can be as simple as looking back on your shop's history. As you gain more experience with EPS rebuilds, it will be to your team's benefit to ensure that each technician keeps detailed service notes and records that can be referenced again in the future. If anyone on your team should come across an issue during an EPS repair, looking back on service records for similar vehicles, systems, and components can often provide some insight into solving the current problem. Taking the team approach to a rebuild can also help your team draw on their shared EPS knowledge and share their experience with the rest of your techs.


The OE manufacturer: In some cases, you might find it helpful to reach out to the OE manufacturer of the vehicle or EPS system with your service questions. You may be able to find answers using the OEM's customer service hotline, or you might contact a sales rep or other contact at the manufacturer. This approach, however, can often be more time-consuming than the other resources on our list, and some OEMs are limited in the information they're able to disclose about their proprietary EPS parts and systems. However, if you have some time to work with, it may be worth reaching out with your service questions.
Get Support from You Aftermarket Partner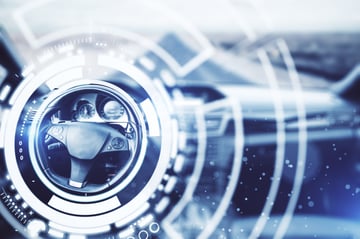 Despite the dominance of EPS in the steering market today, many OEMs are deciding to keep a lot of information on their components and systems private and proprietary. This not only leads to challenges when it comes to training and learning more about EPS service processes, it can also be a huge roadblock when you need to troubleshoot problems during your rebuild. However, one way that your shop can bridge that knowledge gap is by partnering with an aftermarket provide with distinct ties to the OEM that makes the EPS components that you'll use. That supplier can use its clear view into the OEMs production processes to advise you on service issues, answer your questions about components and systems, and provide a more detailed level of support during your more challenging builds.
At the same time, that provider should be dedicated to passing its knowledge onto you a your team so that over time, you have the opportunity to become more self-sufficient as you gain experience in the EPS market. It's in your shop's best interest to ensure that you choose to source your parts from an aftermarket supplier that puts your success in the EPS segment first.