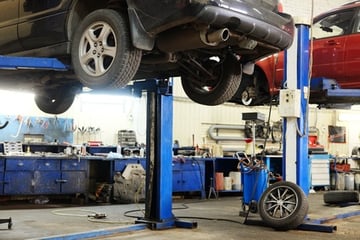 The auto shop, whether independent or part of a national chain, is a fixture of any community. Once you establish your business as a great partner for your customers, that attention to providing a consistently positive customer experience can begin to work for you in the best possible way: you customers will start to recommend your shop to their own social circles. Word-of-mouth promotion is an incredibly valuable component of any marketing plan because of the sheer power it holds. Essentially, when your customers recommend your shop to their friends, family, and more, you reap the benefits of free advertising that's backed by trust in your customer.
However, maximizing the benefits of word-of-mouth promotion can sometimes take a little effort on your end. In this post, we'll explain how to encourage valuable word-of-mouth marketing for your auto shop by your existing customers as well as discuss why this type of "advertising" is so effective.
How to Encourage Word-of-Mouth Recommendations for Your Auto Shop
Give them the "script": We don't mean this literally; handing out an actual script to your customers would probably earn a fair share of weird looks and fewer recommendations in the long run. However, when you can provide a little inspiration in a genuine way, your customers likely won't even realize you're handing them the building blocks of the recommendation they're ready to give. In the shop, the community, and other promotional materials like ads, brochures, flyers, and more, including language that succinctly describes the benefits of choosing your auto shop will arm your customers with an outline they can use in their own recommendations. In practice, this pitch for your shop can essentially become a "verbal business card" your customers can remember and fall back on.


Build an online presence: When you think of word-of-mouth, you might immediately picture some friends sharing advice over lunch, which is certainly an important component of this strategy. However, in today's culture, a huge portion of word-of-mouth advertising takes place in digital spaces, like social media, messaging apps, and forums like Yelp or Google Reviews. To make the most of these recommendations, your shop needs to build at least a decent social presence online. When your business pages are available in the channels where these conversations are taking place, it's much easier for customers to send links that provide more information and for potential customers to find your contact details. Additionally, a robust social presence helps to legitimize your business and show your commitment to keeping your customers and the community updated and informed about what's going on in your shop.


Consider a referral program: Finally, a more structured approach to encouraging word-of-mouth promotion is to institute a formal referral program. With a referral program, you provide concrete incentives for customers who recommend your shop and bring more customers into the garage. In general, these referrals will come across as just as genuine as less direct recommendations while motivating your customer to share their referral more freely with their social circles. This strategy comes with the added benefit of potentially increasing current customer loyalty by offering special deals, discounts, or other rewards that they can take advantage of.
Why Word-of-Mouth is so Valuable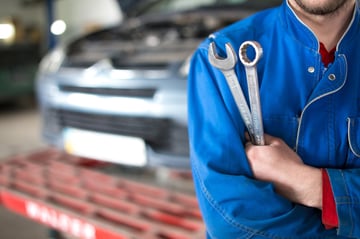 While these are just a few major ways your auto shop can work toward building a customer base that's more empowered to spread the word about your business, there could be plenty of other strategies for getting the word out that could work just as well. And while a marketing strategy that's completely dependent on word-of-mouth likely won't be as effective as a more diverse approach with multiple advertising channels, the voices of your customers themselves are one of the most powerful marketing tools you have at your disposal as a business.
These word-of-mouth referrals provide social proof of the same claims you would make about your business: that you're friendly, or cost-effective, or respect customers the way they deserve and more. Of course, it's important for you to uphold these values in practice and share your pride in your customer experience yourself, but when you have real customers that can confirm these claims for people who trust them, that customer's voice matters exponentially more. When you empower your customers to spread the word about your business by doing great work and sharing the details, those customers can reach others who you might not have access to otherwise, or don't have the money to attract on your own through other advertising. Your valued customers are your biggest fans, so you should always give them a reason to share their enthusiasm for your shop with others.