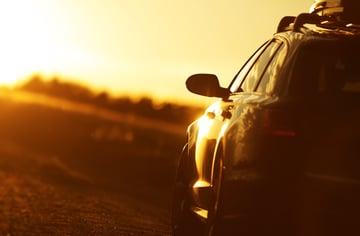 In order to do what's best for your power steering business, it's sometimes necessary to make an investment in your team and your process. The future of power steering is undeniably in EPS and the autonomous technologies that will come with this shift in the industry, and in order for your business to stay in the game, you need to make the transition as well. While there are many changes that come with this transition, the associated costs are necessary to secure a future for your shop, and the sooner you create a plan for taking them on, the better. In this post, we'll discuss the types of expected costs of transitioning to EPS and how to plan for them.
Possible Costs Associated with Servicing EPS
A diagnostic tool. Because EPS systems rely on electrical components, computers, and sensors to function, you can't diagnose issues and failures just by looking at the system. In order to serve the EPS segment, which will continue to grow through 2020 and beyond, you'll need to purchase a diagnostic scan tool if your shop doesn't already own one. A wide variety of manufacturers offer their own diagnostic tool products, so you'll have plenty of options to choose from. The diagnostic tool may constitute one of the largest investments you'll need to make in order to transition to EPS.


Hiring and training. Another cost you'll need to consider is ensuring your staff is prepared to provide the specialized service that EPS requires. Depending on your current staffing situation, you may need to make investments in order to get the right knowledge and skills on your team. If your current techs are capable and up to the challenge, you may need to offer training resources or seminar access in order to teach them the building blocks of EPS service. You could also choose to recruit and hire an EPS programming specialist as an addition to your current team.


Quality rebuild parts. Finally, not only does EPS require different replacement parts than older HPS systems, but the success rate of your rebuilds and repairs also heavily depends on the quality of the parts you put into them. In order to protect your other investments, you'll want to choose the best possible rebuild parts for your techs to work with. Quality EPS rebuild parts may require a slightly higher up front investment, but they also help prevent comebacks to your shop in the long run.
Justifying Your Investment in EPS
Every power steering business will have different needs and different experiences during the transition to electronic power steering. Depending on where you are right now with EPS service, the costs of making the change can certainly vary going forward. What's important to remember is that with the new business you'll capture, you'll be able to make back what you invested in profits and new opportunities. The upfront costs of making the transition will be much less significant than they seem when compared to losing the bulk of power steering business in the coming years. With some careful planning and the right partners to help guide you along the way, your power steering business can thrive after a EPS transition.