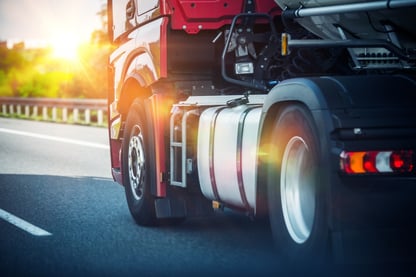 Heavy duty vehicles, including their power steering systems, rely on components that can stand up to their high pressure operations. From the biggest systems to the smallest parts, you need to be sure everything is able to stand up over time, especially when rebuilding a unit that should have many more miles to go. Today, we're going to discuss one of the smallest parts that has the biggest impact on the success of an HDPS rebuild or remanufacture: the poppet valve.
What is a Poppet Valve?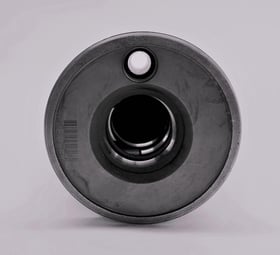 Poppet valves, a type of relief valve also known as plunger valves and limiter valves, are comprised of a movable poppet shaft that covers a valve seat, led by a valve guide. The valve is held closed by pressure from the inlet, and is opened when force is applied to the shaft mechanically or electrically. While poppet valves can be controlled electronically, this is not typically the case in the steering industry. As opposed to spool type valves, poppet valves allow almost no leakage in the closed position, their components do not stick under heavy pressure, and they operate quickly and consistently, making them a great design for a heavy duty power steering system.
The Importance of a Quality Poppet Valve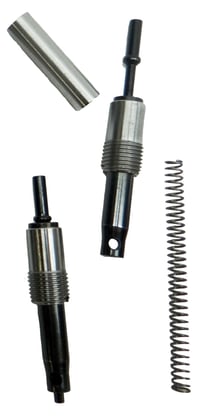 A quality poppet valve is critical to the operation of steering gears in heavy duty vehicles.The function of the valve is to lessen steering pressure, especially when the road wheels are at their turn limits. Maintaining and replacing these relief valves allows the steering system to operate under normal, "like-new" conditions, which provides numerous benefits:
reduces unnecessary stress on the steering pump
regulates temperature to reduce wear on mechanical and sealing components
improves the overall life expectancy and performance of the steering gear and the steering system in general
If you're looking to replace the poppet valves during a rebuild, look for OEM quality valves that come in an install-ready kit and have been road tested for performance requirements and reliable pressure relief. To complete heavy duty rebuilds with the lowest chance of failure, the key is using valves that are just as reliable as the quality service your techs can provide.