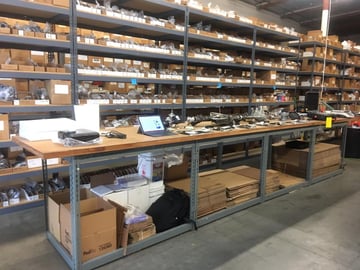 Your rebuild can only perform as well as the service and the parts you put into it. That's a general face of the automotive service industry, but it applies especially to the rebuild kits and components you purchase to complete your EPS jobs. When you rely on the aftermarket to supply the EPS components you need, it can be tempting to cut costs by choosing the least expensive option you can find. However, those low costs kits are always lower quality and come with more risks than you should ever be willing to take.
In order to protect your business from comebacks and ensure that your team can carry out the best possible EPS service, you need to ensure that they're using the highest quality rebuild parts available. So how do you know that the kit you're purchasing is the best quality? In this post, we'll discuss the components of a quality EPS rebuild kit or hard part as well as explain why your investment in quality rebuild parts really matters to your business.
What to Look for in a Quality EPS Rebuild Kit
Genuine OE content: The number one way to know whether a kit or component is high quality is by looking for true OE content and parts. OE, or original equipment, are the exact parts that are used in assembly when the original equipment manufacturer (OEM) is building the original EPS unit. Therefore, a true OE component in the aftermarket is the same part used to build the original and can be trusted to perform to the standards of a brand new EPS system. While some aftermarket brands attempt to create reproductions of OE parts, genuine OE kit content and components can only be sourced from the OEM. This means that very few aftermarket brands can offer genuine OE parts to rebuilders and technicians. When choosing an EPS rebuild kit, you should always look into how much of the kit content is OE. The more OE parts in the kit, the higher the quality of the product and the rebuild it can produce.


Durable and innovative raw materials: At the same time, the materials that rebuild parts are made of is also a huge indicator of quality. The highest quality rebuild parts are made of advanced materials that are durable, reduce friction, and resist the general wear put out by the EPS system. Most OE parts are already made of these high quality materials. For any parts in a kit that can't be sourced from the OEM, the aftermarket provider should source or produce replacement parts that are made from strong and innovative raw materials, as opposed to cheaper synthetics that can't perform at the same level or last nearly as long.


A trusted industry brand name: Finally, a huge indicator of EPS rebuild component quality is the brand name of the product. Established, trusted EPS industry brands will always provide high quality rebuild parts that you can depend on. While smaller brands offer lower quality alternatives to the brand names you recognize in order to try and capture a small percentage of the rebuild market, those brand names are trusted for a reason. Brands you can trust have both the experience in the EPS industry required to produce the best parts for your rebuild, and they also offer their customers reliable support before, during, and after the rebuild job. You should always purchase your EPS rebuild kits and components from a brand name that has earned its place as a well-known and trusted brand among industry professionals.
The True Cost of EPS Component Quality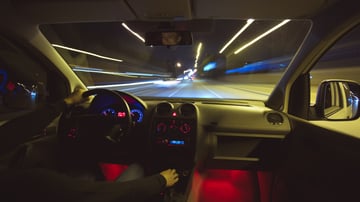 In order to keep your power steering shop in business, you need to have confidence that both your technicians and the parts they use can rebuild it right every single time. In most cases, that commitment to a quality rebuild for every EPS customer will require some investment in quality EPS parts, as well as training and other resources that keep your shop going. Think of it this way: rebuild kits and parts that are cheaper to buy must also be cheaper for the provider to make. This means that the provider of cheaper parts is cutting corners somewhere, and that's the type of low quality product that you don't want jeopardizing your job or your shop. These low quality parts aren't built to last, so neither will your rebuild.
Your warranty depends on a reliable rebuild done right with quality parts. Otherwise, you risk comebacks to your shop that not only cost you extra money to fix, but they also cut down on your shop's time, space, productivity, and even staff morale. Instead, to get the EPS rebuild done right in the first place, it's in your best interest to make the initial investment in a high quality rebuild kit from a provider you can trust. In the long run, the value of a high quality rebuild kit is worth much more than the apparent savings of using low quality kit.