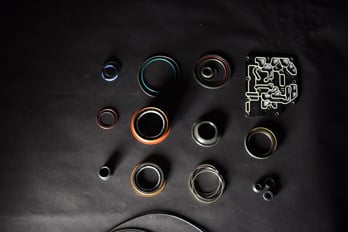 When you're comparing transmission overhaul kits, there are so many elements to consider before you make your purchase decision. While all the different specifications can seem overwhelming, it's important to remember that the highest indicator of an overhaul kit's quality is the percentage of OE components inside it. But while you're looking for any brand's OE content, you might notice some different terminology popping up. Some offer OE transmission seals, while others claim that their seal are "OE quality." So what's the difference?
As it turns out, the difference can have a massive impact on the contents of your overhaul kit and the ultimate success of your rebuilds. It might take a little extra research, but figuring out what a brand is really saying when they bring up "OE" is crucial to your rebuild shop. Here's how you can evaluate which brands offer true OE content inside their transmission overhaul kits.
What Sets OE and "OE Quality" Apart
Simply put, OE (Original Equipment) and "OE quality" are two separate terms commonly used in the automotive aftermarket to describe the production and relative quality of components. Both are often applied to descriptions of replacement parts. The difference, however, is that OE components are defined by strict standards, while "OE Quality" can mean just about anything.
True OE Components
True OE components are the exact parts installed into the vehicle at its assembly. OE can refer to both the original part and the replacement because there is no difference in their manufacturing or design. Aftermarket sealing brands that offer OE components either create the original parts that build the unit, or they source the exact OE parts from the OEM (Original Equipment Manufacturer).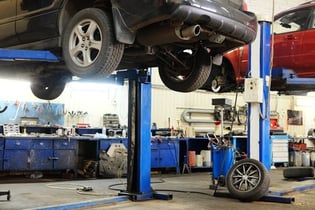 As a rebuilder, you always want to look for overhaul kits that contain true OE content because of the advantages they offer in terms of warranty-level quality and exact fit within the transmission unit. However, very few brands that sell to the aftermarket are actually able to offer true OE sealing components, either because they do not produce the original seals or they have no strong connections to the OEMs that do. But since "OE" has become synonymous with quality, other aftermarket brands use misleading terminology in hopes of evoking the same image.
"OE Quality" and General Aftermarket Brands
Sealing brands that create reproduction replacement parts often claim that their components are "OE quality." In a nutshell, they're saying their parts are "just as good" as true OE components, but more often that not, there's no evidence to back up these claims. In an effort to undersell more premium competitors (or in hopes that rebuilders won't know the difference between OE and OE quality), these aftermarket brands offer overhaul kits of questionable quality and produce their own imitations of OE parts. While their parts may functionally replace the worn parts in a transmission unit, they are not an exact match for the original, and they fall short in terms of dependability, fit, and material quality.
How To Choose A Trustworthy OE Seal Provider
While OE quality brands are trying to win your business by cutting corners that reduce costs in the short-term, true OE brands know that rebuilding a unit with the same parts that built it originally is the best way to ensure quality and decrease costs in the long run. Take some time to research your overhaul kit brand: which term do they use? Trustworthy OE brands are always transparent about their manufacturing or sourcing process and OE connections to guarantee the most OE content within their overhaul kits. When you consider the risk of losing time, money, and customers by using an inferior overhaul kit, the choice is clear: it's time to start asking for the brands that put OE content first.