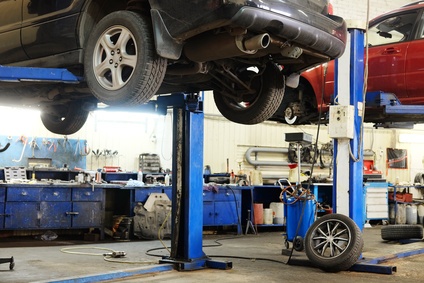 For the smart automotive service shopper, there are plenty of factors to consider when choosing a service provider. Discerning customers compare reputation, reviews, deals and offers, endorsements, and plenty of other elements within their price range and the distance they're willing to travel for service. However, you should never forget to consider one of the biggest influencing factors when it comes to purchasing auto service: the benefits of your warranty.
The most successful shops in the country carefully select their auto shop warranty length in order to help them sell their services effectively. But how do you know what the best length is to offer? In this blog post, we'll discuss the most common warranty benchmarks and the two biggest factors to consider when setting yours for sales success.
Auto Shop Warranty Length: Weighing Risk vs. Confidence
In order to set the auto shop warranty length that can best help you sell, you should consider two major factors when it comes to your service: 1) the amount of risk you're willing to take on, and 2) the confidence/peace of mind that accompanies your service. The best warranties that help you sell more service have:
Low Risk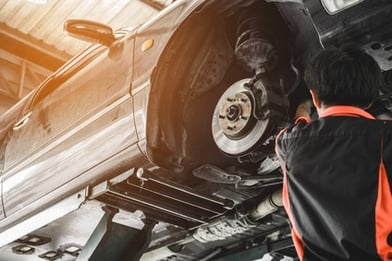 The risk associated with the warranty you offer has a lot to do with your failure rate and the trends associated with comebacks to your shop. Of course, lower failure rates equal a more successful shop, but if you look at your history of work, you might notice that most failures happen within a certain frame of time. When the majority of failures occur within the first 90 days after a repair, that's a strong indication that your warranty should last the typical minimum of 90 days that most shops offer. Many customers won't buy if your warranty is shorter.
Your risk also depends on the quality of parts and work your technicians are putting into every repair. If you're using cheap parts or cutting corners on the labor, you're at a higher risk of failure, whether it's within 90 days or not. Taking measures to minimize this risk by using quality parts you can depend on and preparing your technicians to provide the best service they can allows you to offer a more enticing warranty package. If your jobs can handle more wear and tear, you're likely to see increased success with a warranty that reaches closer to the one year, 12,000-mile (or more) mark.
High Confidence
You should also consider your confidence in your repair abilities - and your customer's recognition of that confidence - in setting a warranty length that sells. Going above and beyond the expectations of your customers, in terms of your warranty and other aspects of your service, is what really makes your work sell effectively. While the most common auto repair shop warranty lasts for one year (or more with extended warranties), you can set your shop apart from the rest by offering a longer term warranty. If you've already assessed your risk factor as relatively low based on the quality of parts and service you offer, you can communicate that confidence to potential customers in the form of a warranty that protects them for longer. With a longer warranty, customers can recognize that you can offer them peace of mind in a way that the competitors within a similar price range cannot.
If you consistently offer service with low associate risks in a highly confident way, setting a longer warranty can certainly help sell your service, satisfy your customers, and influence them to return to your shop the next time they need a repair, too.