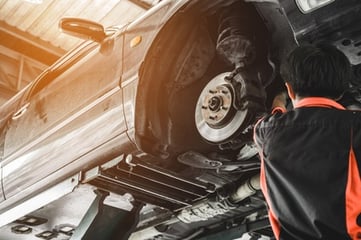 Whether you've been in business for a long time or you're relatively new to the auto shop industry, one thing should be clear: in order to set yourself up for success, you should always be looking for ways to optimize your business. Perhaps the most important systems at work for your shop are your financial processes and policies. To remain in business, you need to be organized and in control of your cash flow.
With the future of your shop at stake, you can't afford to let money mistakes, big or small, slip by without analysis and problem-solving. Good money habits take consistent monitoring to upkeep, but how do you pinpoint your financial problems? In this post, we'll discuss a few surprising ways your auto shop might be losing money and why its important to optimize your shop for profitability.
Where Is Your Auto Shop Losing Money?
When you're assessing your auto shop's financial strategy and policies, you want to be as thorough as possible. While each shop will likely discover different sources of financial "leaks," here are a few key ways many shops lose money without really realizing it until they take a closer look.
Optimize Your Shop For Maximum Profitability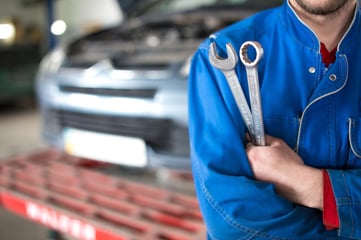 Keeping your auto shop running smoothly means being in control of all of the processes simultaneously going on inside. In general, shops that put in the effort to succeed financially are also the ones that customers will return to or recommend to others, creating a cycle of business that keeps them busy and productive. If you manage your processes well, you can provide better service and a satisfying customer experience to your community.
Therefore, it's certainly worth an investment of time (and often, up-front resources) to regularly check on the systems you have in place and overhaul them to create better processes. Perhaps the top money-losing mistake that today's auto shops can make is continuing to use an outdated or inefficient process just because it's "how it's always been done." Instead, cutting off those sources of money "leaks" allows you to better compete with other shops to win business. Any money you're losing can be better spent on higher quality tools and parts, shop upgrades, training, advertising, and more — all things that continue to improve your shop's work and reputation. While these mistakes may seem small and insignificant, they can make a huge difference to your business in the long run.