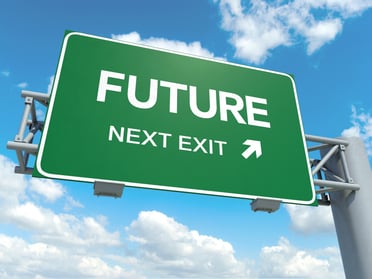 Electronic power steering has been around for years, but new automotive demands are fueling its near exponential growth in the market today. Manufacturers are adopting EPS for its wide range of benefits over its hydraulic power steering predecessors, and recent forecast data shows that EPS deployment is only predicted to grow over the next several years. In this post, we'll take a look at the predictions of EPS market forecast data as well as the reasons why EPS production is growing at such an unprecedented rate.
EPS Forecast Data and Predictions
The simplest way to illustrate the growth of EPS adoption is through forecast data and analytics. We'll start with the big picture: QUBE, the research unit of just-auto, suggests that at least 3/4 of light vehicles worldwide currently use EPS systems, and this will increase to 88% by 2023.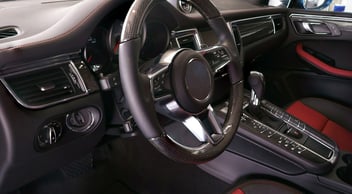 While EPS deployment is growing in almost every mature automotive market, the regional breakdown of growth reveals even more insights about EPS technology. What might surprise you is that the largest global market for electric power steering is in China. Considering its rising population and the fact that the Asia-Pacific region has the largest global vehicle production, EPS is gaining the highest revenue growth there.
North America accounts for the second largest EPS market, with an expected market growth of 6.63% from 2018-2023. Concern for fuel efficiency and demand for modernization may be most impactful in this region. High growth in automotive manufacturing in Canada presents a huge opportunity for EPS there. Finally, the European market also accounts for a large amount of EPS market share due to steady economic growth, a large consumer base, and high disposable income.
Reasons Why EPS Production Continues To Grow
Electronic power steering isn't just a trend in the automotive market; it's a significant change in the overall design and engineering of modern vehicles. Most manufacturers today offer at least one model with EPS installed, and as we've seen, those numbers are only expected to grow, but why?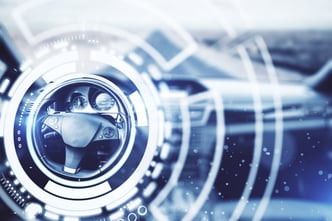 For one thing, the automotive market has changed in ways that opened up more opportunities for EPS adoption. Electrification in the automotive industry in general, including fully electric cars as well as technologies such as powertrain and electronic accessories, opened the doors for EPS installation. Worldwide, trends toward higher industrialization, general production, and disposable income lead to an increase in consumption of this more sophisticated technology.
As an innovation that's been many years in development, today's EPS systems also provide a wide range of benefits to the driver which have increased their demand on the consumer side:
Increased fuel efficiency
Compact, lightweight construction
Steering assist and safety features
Possible decrease in maintenance as electronic sensors replace mechanical wear parts
Despite all this growth, there are a few inhibitors to EPS growth to consider as well. The largest challenge in EPS adoption is the increased cost of the units as opposed to traditional hydraulic systems. This especially affects smaller, emerging automotive markets, though we should expect the prices of EPS technology to decrease over time as the units are more widely installed. Additionally, servicing EPS units is a huge concern in the service aftermarket, as the skills required to repair these units are largely technological, as opposed to the mechanical the skills required to service HPS.
However, EPS training for technicians is quickly becoming a necessary initiative for shops that want to remain competitive in the market. As the forecast data shows, EPS technology isn't going anywhere, and in order to service the overwhelming majority of vehicles on the road as in the coming years, all power steering rebuilders need to be ready before those warranties are up.