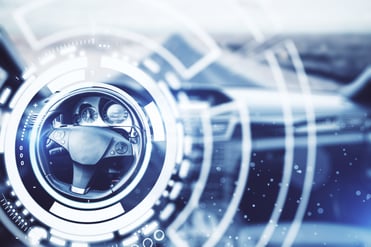 As a modern steering rebuilder, it's likely that you already have several measures in place to ensure you can serve as many customers as possible: an optimized shop process, well-trained technicians, and all the parts and knowledge you need for a successful rebuild. But as vehicle manufacturers continue to innovate designs and engineering to improve the driver experience, your capabilities and processes need to keep up. In today's automotive market, there's one major way to ensure that you're able to serve the most customers and vehicles possible — servicing EPS.
Now that more vehicles than ever are equipped with electronic power steering systems, your shop needs to make the transition to servicing these units in order to avoid falling miles behind your competitors. In this post, we'll explain why servicing EPS is more important than ever and provide some strategies that can help your shop make transition into EPS service.
The Growth of EPS in the Automotive Industry
The introduction and adoption of EPS into the automotive manufacturing industry constitutes perhaps the biggest change in auto technology in the past decades. While older versions of EPS were met with skepticism and safety concerns, the more advanced and well-designed EPS applications of today bring with them a variety of benefits including more efficient fuel mileage, driving stability and correction, lighter weight, fewer mechanical parts to service, and add-on technology such as lane and parking assist features. In light of all the advancements developed for EPS, it's no mystery why EPS applications have grown immensely in popularity among vehicle manufacturers.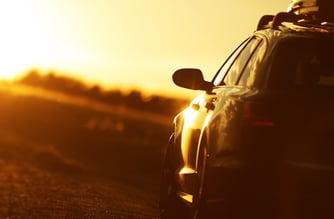 Today, the majority of new cars have EPS systems installed by the OEM, and most major manufacturers offer at least one model that includes EPS. Additionally, not only passenger cars have been affected by a transition to EPS, but manufacturers of larger commercial vehicles have also adopted the technology in pursuit of all its benefits for drivers and service technicians as well. While EPS may have been initially developed with higher-end passenger cars in mind, the innovation has been adapted for use in all categories of vehicles.
Of course, there are plenty of earlier model vehicles on the road with hydraulic systems inside, so the ability to service those will still be important to your shop for several more years. But as we look forward toward the future of EPS, it's becoming more and more clear that the industry has reached a point of no return with the technology. And if your shop is unable to service EPS applications as soon as possible, you'll start to miss out of those vehicles as they come out of warranty and start rolling in for service.
How Your Shop Can Start Servicing EPS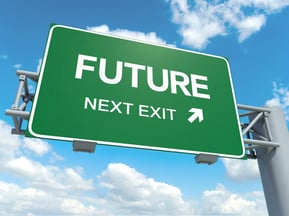 In order to address the needs of the new generation of EPS-equipped vehicles and the drivers who own them, there are some steps you can take to start servicing EPS if your shop hasn't made the transition already. Of course, the first step is to recognize the importance of incorporating EPS service into your shop's capabilities and process. Acknowledging that the majority of late model cars that will soon be coming out of warranty utilize an EPS system should be the driving force behind your effort to transition your service structure.
However, if you're still feeling a little lost when it comes to servicing EPS, you should also consider reaching out to OEMs or your parts supplier for advice and resources. These partners know a lot about what's coming in the industry and what it actually takes to start servicing EPS, and can often talk you through your unique challenges as a shop in addressing this new market segment. Tap into their expertise and you'll be in a much better place to start servicing EPS sooner rather than later.Once you've made the decision to service EPS, tackling new and emerging EPS technologies might seem like an overwhelming task. However, you probably have more resources at your fingertips than you realize. One way to start preparing to service EPS units is to research what training your techs have and what skills they still need to master. Then, look into the training options available and help your technicians get involved.