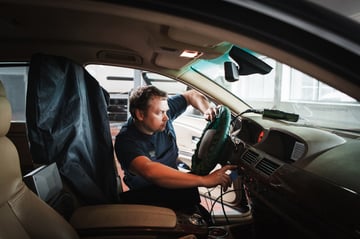 As electronic power steering (EPS) continues to grow as a segment of the power steering industry, drivers will inevitably need to bring their vehicles in for service from time to time. However, because EPS systems are so different from traditional hydraulic steering, servicing these units requires some specialized tools and training, but not every power steering shop takes the time to invest in them. When your shop makes the transition to EPS service, the benefits of your new capabilities can actually give you a range of advantages over your competition in the industry.
In this post, we'll explain how servicing EPS makes your business more competitive than other shops and the dealership and why making the EPS transition is so important to the future of your business.
Beating the Competition with EPS
Your shop's ability to repair and rebuild EPS units not only expands the number of services you're able to provide to your customers. In addition, servicing EPS gives your power steering business a distinct edge over two main types of competitors in the industry: other independent power steering shops and the vehicle dealership.
On one hand, other independent or local power steering businesses may not be making the same transition to servicing today's EPS units. For one reason or another, these shops might choose not to make an investment in a scan tool or get the necessary training for their employees that will allow them to take on EPS jobs. As customers start to bring more and more late model vehicles into the shop and as warranties begin to expire, shops that haven't transitioned to EPS service will have to turn those jobs away. When your business is prepared to repair and rebuild these units, you can win those same jobs and potentially more work from the same customers in the future, beating out that source of competition.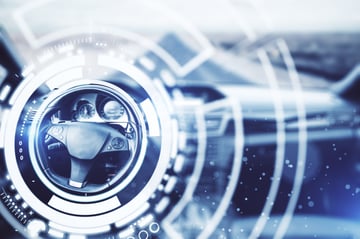 At the same time, learning to service EPS units also gives your shop an advantage over the vehicle dealerships and their maintenance garages. Many customers may be aware that vehicle maintenance at the dealership tends to be more expensive for most types of service. When it comes to EPS work, the dealership will generally want to do a full EPS replacement, which is a costly option for the customer as well. When your shop is willing to repair or rebuild these units, you can generally offer a much better deal on EPS service than the dealership. By replacing one or a few components, you can get your customers' vehicles back on the road for less money and in less time than the dealership, giving you that advantage over the dealership.
The Advantages of the Independent Shop
As an independent power steering business or rebuilder, you have the ability and the opportunity to make the transition to EPS service today, if you haven't already. When you begin to build your business around the future of the power steering industry, which is largely focused on electronic power steering, you can handle repairs for the majority of new cars on the road in ways that traditional steering shops and OEM dealerships can't. Once you've made the switch to EPS, you can pass the benefits of your knowledge along to your customers, giving them a better option when it comes to EPS service.