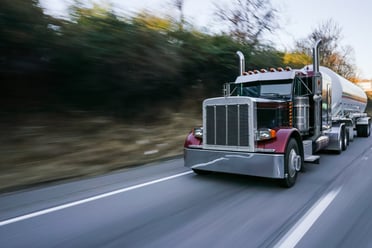 As most of us in the automotive aftermarket and service industries know, OE manufacturers don't always get things right the first time. But when subsequent attempts to improve a product or part continue to fail, where can you turn for a better solution?
Recently, Freudenberg (FST, the OEM parent company of TransTec) proved its unique value as a sealing technology supplier by introducing its reengineered solution to the Sheppard M-Series heavy duty tetra seal designs that had been known to fail again and again as a result of the original OEM design. In this blog post, we'll discuss what was causing those failures on the OEM side as well as how FST engineers were able to improve upon the tetra seal design to offer a better solution.
What Causes OEM Tetra Seal Failures?
The Sheppard M-Series steering gears have been well known to fail prematurely. They're succeptible to collapse under sustained pressures, high flow rates, and rapid directional changes in fluid flow. The original design was a lathe-cut seal, and when the system would experience quick jolts of pressure, the seal couldn't withstand pressure or the vacuum-like suction created at the port. It would cause the lathe-cut seal to fold in on itself and collapse inside the port, resulting in a leak path between the two mating surfaces. This known failure can occur during bench testing after rebuild or worse-case, in the field directly impacting end customers.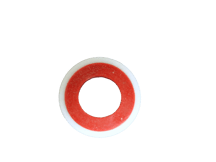 Of course, Sheppard took measures to improve to seal design, eventually moving to a 2-piece design that consisted of one part PTFE and the other an O-ring. They would later upgrade the design from an O-ring to a molded piece of rubber that on one side appeared like an O-ring and the other side had an L-shape backing. They still supported the seal with a piece of PTFE.
For a guide to identifying heavy duty power steering pumps and gears, click here.
Unfortunately, all three designs still resulted in the same issue. The seals couldn't withstand the pressure and caused the seal to collapse. When faced with customers who were experiencing this incredible common issue, the FST team decided to take the problem into their own hands and develop their own design.
FST's Heavy Duty Tetra Seal Improvements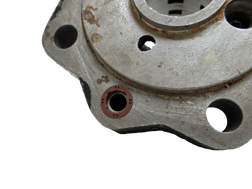 Using the full depth of Freudenberg-NOK's engineering standards, materials, and manufacturing, a true engineered solution is available to solve this problem. To combat the issues posed by the Sheppard M-Series tetra seals, FST changed the design to a 1-piece metal-clad seal with a flush face on both sides. The metal absorbs and is capable of holding a higher pressure tolerance and has enough material on the OD to allow for a seal between the two mating surfaces.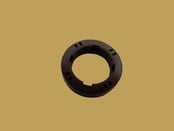 The new heavy duty tetra seal (included in TransTec kits) incorporates a ridged design and high grade material that will perform through a broad temperature range. The ridged design and seal profile aligns with the bore and fluid flow path to reduce turbulence and eliminate the possibility for the seal to collapse or to become unseated, which commonly results in leakage between the cylinder head/input housing and the main casting.
Not only does this new solution from FST present a huge improvement for heavy duty rebuilders and end customers alike, it also serves as a case study on the importance of choosing a supplier that not only gets you the parts you need but also provides engineered solutions that cater to your needs as a rebuilder.