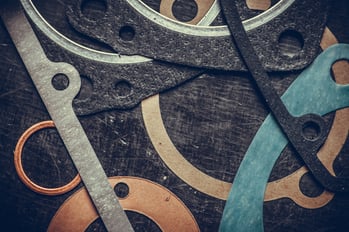 When it comes to transmission service, sometimes you can run into the unexpected: unfamiliar diagnostic codes, unexplained symptoms, or surprising application variations, just to name a few. However, one thing you should always count on is for your transmission rebuilds to last a long time thanks to the quality of your work and the parts you install. But just how long can you expect transmission rebuild kit seals to actually last? As it turns out, that all depends on what overhaul kits you use and what brand produces them.
A quality rebuild with the best parts can potentially keep a transmission on the road for many, many miles. In this post, we'll explain how long transmission rebuild seals should last as well as discuss why some seals are built for longevity while others just can't hold up.
How Long You Should Expect Transmission Rebuild Seals to Last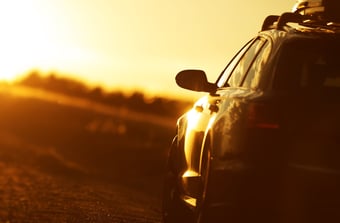 A complete rebuild of a transmission unit should always include a full disassembly of the unit, a replacement for all transmission seals and wear parts, and then reassembly. In essence, every sealing component should be replaced during a rebuild. Everything you reinstall should be a brand new, high-quality part from your overhaul kit. With all that work in mind, a rebuilt transmission should have the same or better potential as a brand new unit off the assembly line, sealing components and all.
At a minimum, you should expect your transmission rebuild seals to last as long as the unit's original seals — that is, for about 100,000-150,000 miles. However, in order to achieve that kind of success with an overhaul kit, you have to be absolutely sure of the quality of the seals inside.
For a rebuilt transmission to at least match the lifetime of the original unit, the sealing components must be OE (original equipment), meaning that they're the exact same parts that are used to build the unit. Transmission seals that are OE feature the same (or better) raw materials, the same (or better) design, and fit exactly inside the unit for proper sealing against air or fluid leaks. Most seals that claim to be OE-quality or OE-equivalent can't make the same claims for fit and durability that true OE seals can. While low-quality seals may help a transmission run for another 30,000-40,000 miles (or just as far as out of the shop) before another failure, you can put your faith in the durability of true OE sealing components or seals produced by an OE manufacturer for a long rebuild lifetime.
Choosing A Transmission Overhaul Kit That Lasts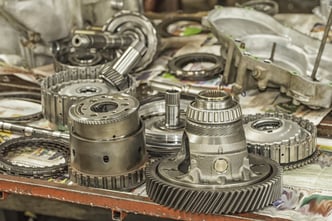 With proper service and parts, there's no reason a rebuilt transmission can't be just as reliable and live just as long or longer than a brand new one (for a much lower price). However, there are concrete reasons why some overhaul kits have components that last while others simply don't. When you're choosing the overhaul kits you use in your shop, there are some factors you should always look for:
OE content: Kits that include more true OE seals and components are guaranteed to be higher quality, longer-lasting, and more reliable than kits that contain inexpensive replica parts or offshore copies.


Innovative raw materials: The long-term success of your rebuild also depends on what those sealing components are made of. High quality sealing materials are designed to withstand the heat, pressure, and abuse inside any application. The kinds of premium overhaul kit producers you want to be working with should always be researching and innovating in the materials sphere.


An in-depth kit development process: Finally, you should be aware of exactly what kinds of steps your seal manufacturer takes to create seals and overhaul kits. The effort and research put into a manufacturer's development process reflects the quality of the final product, and your manufacturer should be happy to talk you through the entire process start to finish.
While using the right overhaul kit is an investment for your business, the success rate of your rebuilds will certainly reflect the true quality of the seals inside.