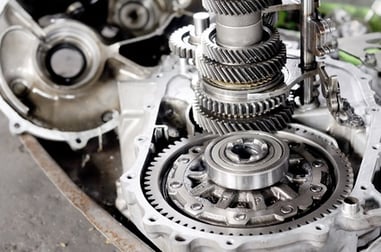 Vetting suppliers for your transmission shop is an investment of time and resources, but so is buying the seal kits you use in your rebuilds. While it can feel like a chore to properly research and find the right kit provider, your choice can mean the difference between comebacks and satisfied customers. With your shop's reputation at stake, it's time to put some real thought into the overhaul kits you're using and who provides them.
Are you ready to get started vetting aftermarket sealing brands? In this post, we'll explain how to vet a transmission seal kit provider with specific criteria as well as why proper vetting leads to a better future for your shop.
What to Look For When Vetting Seal Providers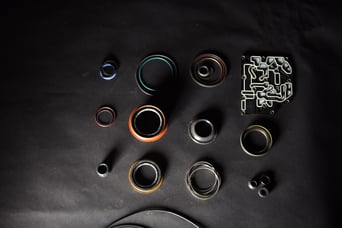 The vetting process for your transmission shop might be a little different from other shops depending on your business, services, and location. After compiling a preliminary list of possible seal kit brands you might choose to work with, it'll take a little time and research to narrow it down to your best choice. The best vetting resources will be each provider's website and customer service lines, but what are the most important pieces of information you should be asking for? In general, there are a few key factors that every shop should be looking for during this process:
A thorough and transparent kit development process: The kind of seal providers you want to work with are the ones that not only offer all the seal kits your shop needs, but also one that works as hard as possible to ensure that their kits are high quality, correct, and complete. The first thing you should ask about when vetting a provider is the company's kit development process. The providers should easily and happily share the details of how they compile their kits, how their components are made and where they come from, and how they guarantee the quality and completeness of their kits through research, forecasting, and testing. Any brand that cannot share the details of its development process should raise a red flag for you — it likely means that the brand is cutting corners in kit development.


Transmission industry expertise: Another important factor to consider when vetting a provider is its transmission industry experience in customer service, production, and management. The best seal kit providers are ones that understand the demands of the transmission industry, and therefore understand your needs as their customer. A brand with experts on call and in multiple departments can address any concerns you have about the applications you're working on as well as add valuable insight to kit development, packaging, instructions, and more.


OEM connections: Finally, one of the most important indicators of a good seal kit provider is its connection to OEMs (original equipment manufacturers). Transmission seal kits that contain more OE components (the exact same parts that were used to build the unit) lead to higher quality and longer lasting rebuilds for your shop, but not every seal kit provider can offer true OE parts. To ensure you're getting components that will last as long as your tech's service, you need to be sure that your kit provider has the connections necessary to source or produce OE parts for its kits.
Choosing the Right Seal Kit Provider
When you're re-evaluating your transmission seal kit provider, you'll likely come up with some of your own criteria to research depending on your shop's specific needs. Those needs are certainly important to include in your search, but the elements we've listed above should apply to every shop, no matter what volume, vehicles, or community you serve.
Finding the right seal provider means finding the provider that works hard to put your needs as a rebuilder first. That provider won't cut corners when it comes to quality and guarantees you have all the components you need for a complete rebuild every single time. More often than not, that means choosing a premium provider that's known and established in the industry and has built its reputation on quality and customer service. Above all else, choose a seal kit provider that you can trust. When you do, it's a worthwhile investment for both your shop and your customers.