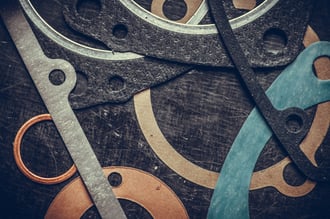 No matter what you buy, whether it's for your auto shop business or your personal life, you want to know where it's coming from. Just seeing a brand name on a package or product page affects our perception of the value and quality of the product. We like to know what we're getting. But sometimes that confidence and security requires a bit of investment, especially in the automotive aftermarket, but when a quality rebuild is at stake, our brand choices matter.
While a cheaper option might tempt you now and again, there's something you should know. The brands we know as "premium" cost what they do for a variety of reasons, and those reasons make a big difference in the long run. You're paying for much more than just a popular brand name. In this post, we'll explain what makes an aftermarket brand considered premium, and why they're best value products on the market.
What Makes an Aftermarket Brand Premium?
While "premium" can be wrongfully used by just about any brand hoping to add value to their offerings through some smart copywriting, a true premium brand is defined by its quality. A premium aftermarket brand provides the best possible part at a price that defines the standard of the aftermarket. Here are the things all premium brands have in common:
They source or build parts from the original equipment manufacturer (OEM). Premium aftermarket brands are those that provide the same OE parts that build the original vehicles through aftermarket distribution. The top-tier premium brands are affiliated with or supplied directly through the OEM in order to ensure the exact replacement parts are available.


Their parts are rigorously tested and analyzed for performance. Premium brands take deliberate measures to ensure their parts work efficiently and hold up in working environments. Their development and sourcing teams use research and analysis to ensure they're building or providing the best parts they can.


They're known for their expertise. It's never enough just to be a well-known brand name. There has to be experience and reputation backing up the name of a true premium brand. Whether they've been in business a long time, are known to make parts that last a long time, or have additional credentials that back up their brand, a premium brand must have strong foundation of functional knowledge.
The Value of Premium Aftermarket Brands
Now that you know what helps premium brands earn their distinction, the question remains: are premium brands worth the price? The short answer is that in the long run, yes, they are.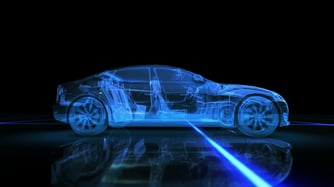 Premium brands bridge the gap between the manufacturer/dealership and the aftermarket. Their parts are the same as the original parts that built the system and use the original specifications that the warranty was based on. They provide the highest level of quality, the best fit, and the strongest resistance because they're an exact replacement for the original part. They've built a trusted name in the industry, and it's easy to rely on premium brands to provide the exact part(s) you need because they're exact matches, not approximations.
Non-premium brands might come close when it comes to quality, but the difference in price comes with a decrease in quality. In the end, those short-term savings will cost more in the future when the part fails, while premium brands will provide parts with more long-term value.