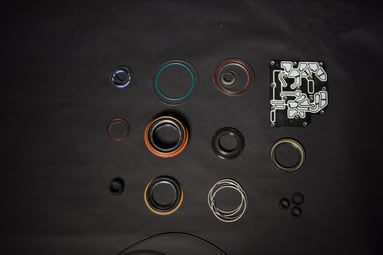 While the automotive aftermarket is constantly introducing new parts to service late model vehicles, but not all brands and manufacturers can or will keep up the same pace. The overhaul kit market is a great example. Did you know that some seal providers have their overhaul kits ready before a transmission application even comes out of warranty? While some brands lag behind, others put in the effort and resources necessary to have quality seal kits ready before you're likely to even need them.
Developing new transmission overhaul kits for late-model transmission applications usually requires an in-depth research process, but the benefits of using a provider with extensive industry coverage can make a huge difference for your shop. In this post, we'll take a look at the benefits of superior application coverage as well as how some brands can stay ahead of development while others are still catching up.
How Broad Overhaul Kit Coverage Benefits Your Rebuild Shop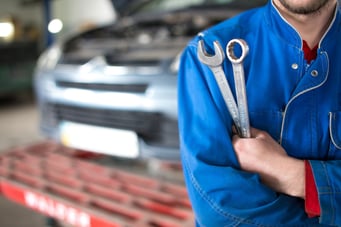 Being able to get the right seal kit for the application you're working on is necessary. Knowing that the kit is ready and available in the aftermarket before you ever need it is even better. When you're ordering your next transmission overhaul kit, pay attention to just how many applications your kit provider covers. When your provider offers overhaul kits for the most transmissions on the road today, you and your shop benefit in several important ways. When you always have the overhaul kit you need:
You can serve more customers. When your provider has overhaul kits for more transmission applications on the road today, you never have to worry about turning a customer away because their vehicle is too new or because you can't get the kit they need. With broader industry coverage, your shop can continue to provide a positive experience to every customer that visits.


You're always prepared to rebuild in a timely manner. Similarly, with broad industry coverage, your rebuild work will never be delayed because an overhaul kit is still in development as the unit's warranty comes up. You can accept every customer with peace of mind, knowing that the overhaul kit you need is fully developed and ready for sale.


You don't have to be intimidated by late-model applications. Even if a particular application is new to your techs, the overhaul kit development process should include thorough teardown, inspection, and research on a unit. That means your kit provider will be able to include or provide important information through instruction sheets, tech bulletins, or teardown videos that can guide your techs through the rebuild, even if it's the first time they encounter that new application.


You gain a competitive edge. When your overhaul kit provider covers a larger percentage of transmissions on the road, you can service more rebuild jobs than your competitors. While other rebuild shops without these competitive advantages might actually have to turn customers away, you'll be ready to perform the same service with the overhaul kit you need.
Seal Kit Providers Stay Ahead of the Curve
When your overhaul seal kit provider remains a step ahead in terms of technology and kit development, your rebuild shop will too. But why are some providers able to stay ahead of the curve while others fall behind? The seal providers that cover more applications sooner most often have deep connections with OE seal manufacturers. Ties to the OE industry allow aftermarket seal kit providers to not only source more actual OE parts sooner to fill their kits but also view production information and schedules. Knowing what's coming to the market next (and when warranties are up) is a huge factor in prioritizing which seal kits to develop next, along with other advanced forecasting data.
But the seal providers with broader industry coverage don't just use data and numbers to develop the next overhaul kit; they also get their hands dirty and dig deep into application research as soon as possible after a new application is introduced to the market. By performing full unit tear downs and inspections, analyzing OE seal materials, and constantly testing new technology and designs, providers with the broadest coverage are able to develop the best kits more quickly from the start (instead of producing and testing multiple iterations of the same overhaul kit). This planning from the very beginning of the process ensures that development can be completed as quickly as possible. And as long as you choose the right seal provider, that overhaul kit can be in your hands not only when you need it, but even 2-3 years before you need it.