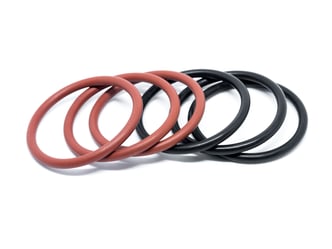 In the transmission business, your time and attention are constantly pulled in multiple directions, and that's a lot to manage if you're not careful. Between servicing incoming jobs, working with customers and techs, and running the everyday ins and outs of a transmission shop, dealing with your supply chain can quickly slip down the list of priorities until there's a major problem to tackle.
But when it comes to transmission overhaul kits, what if there was a "set it and forget it" option? Well, when you find the right seal provider, there is. In this post, we'll discuss the time-saving benefits of purchasing all of your transmission overhaul kits from one provider, as well as explain how to find that provider.
3 Advantages of Having a Single Overhaul Kit Provider
Quality is consistent. Your top priority when choosing a transmission overhaul kit (and the company that provides it) should always be quality. Simply put: better parts lead to a better rebuild every single time. When you take the time to choose the right kit provider, you're investing in that company's consistent quality with every purchase. And when you commit to one provider with high standards and true OE components, you never have to shop around for a better, more complete transmission overhaul kit.


Eliminating vetting and searching saves time. If you repeat the provider vetting process every time you get a rebuild job in your shop, that's a net loss of valuable time and productivity. When you determine what transmission application is inside the vehicle you're servicing, you can trust your provider to get you the exact kit you need without wasting time hunting it down yourself. Eliminate the busywork and headaches of searching for each overhaul kit individually by choosing one provider you can turn to for every rebuild.


Service is straightforward. Choosing a single kit provider gives you the ability to create real, human connections that benefit your shop. When you stick with one kit provider, you let that company get to know you and the needs of your business. You gain the confidence to ask the right questions about products and the transmission market. Finally, you get a dedicated partner that can support you as the industry and your business continue to grow and change.
Find the Overhaul Kit Provider You Trust
While a thorough and extensive kit provider vetting process might be a big initial investment of time for you and your business, your effort will be well repaid in terms of future productivity and rebuild success. In order to determine which one provider you can truly trust to deliver quality and expertise that adds value to your work again and again, you'll have to do a little digging. Don't assume that your current provider is necessarily the best choice when you're trying to narrow down your list of suppliers.
Instead, search websites and make phone calls to check on the most important criteria your kit provider should have: industry experience, a direct link to OE manufacturers, and extensive vehicle coverage are just a few of those elements to focus on. In the end, the consistency and dependability you'll get from purchasing your rebuild kits from just one qualified supplier can make a world of difference for your shop.