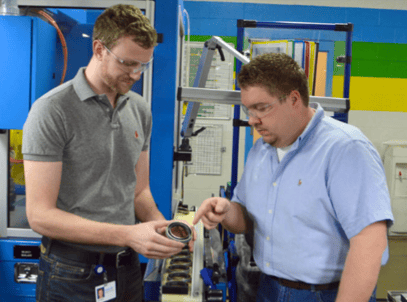 When you see the familiar black and gold TransTec® bag, you know you can trust that you'll find the highest quality components available inside. What you may not realize is that TransTec® is brought to you by the world's largest OEM automotive sealing parts manufacturer. Products and solutions from Freudenberg-NOK Sealing Technologies are usually invisible, but always indispensable. In a variety ways, TransTec is at the forefront of delivering tomorrow's sealing technology today.
With market trends being driven by both legislative and environmental forces, the company's product portfolio and advanced manufacturing processes are helping automotive manufacturers meet demands to improve fuel economy as the industry adopts 9- and 10-speed transmissions.
From increasing number of speeds (6-7-8-9-10-14) for improved fuel efficiency, that leads to lower CO2 emissions, to the increased use of start/ stop technology, Freudenberg-NOK is at the forefront of developing technologies to support original equipment manufacturers. The company currently has 30 seals on one major manufacturer's new 10-speed transmission that debuted at the 2016 North American International Auto.
As the industry continues to evolve, Freudenberg-NOK has taken a leadership role in helping its customers resolve the complex issues associated with today's global market demands. The drive to improve fuel economy and lower emissions continues to impact every aspect of vehicle development. The company is proud to collaborate with customers on the development of components and systems that will help them successfully meet their development objectives.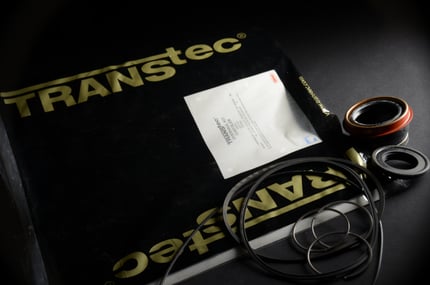 Eight North American manufacturing plants including those in Findlay, Ohio, Manchester, Northfield, and Bristol N.H., Morristown, IN, LaGrange and Cleveland Ga., and Querétaro, Mexico, are supplying components to the new transmission systems. The company has been working on development of all-new components for, in some cases, more than four years. Freudenberg-NOK engineers have worked side-by-side with engineers at customer facilities to help determine the design, material makeup and manufacturing processes used to develop seals and gaskets that support the new transmissions.
New High Temperature and Lightweight Materials
The new 9- and 10-speed transmission programs being pursued by OEM manufacturers have enabled Freudenberg-NOK to introduce products made of new materials. One new pan gasket being manufactured by the company, for example, is being molded from Freudenberg-NOK's best-in-class fluoroelastomer (FKM). This material offers customers significant temperature benefits in transmissions that are smaller, more powerful and run at higher temperatures.
In addition, the adoption of 9- and 10-speed transmissions has pushed Freudenberg-NOK to look at innovative new ways it can help customers achieve fuel savings through lightweighting of individual components. The company is now molding a two-part cover module formerly made of metal from a high performance thermoplastic that saves up to 50 percent of the part weight to help with fuel efficiency and emission reductions.
New Industrial Processes
The push to perfect quality in every part of a new vehicle encouraged Freudenberg-NOK to adopt new, precision-driven manufacturing processes.
In cooperation with its major OEM customers, for example, the company's Cleveland Transmission and Driveline Lead Center has developed a new automated visual inspection and laser etching system for parts. The system relies upon active and dynamic statistical process control at the point of manufacturing. Seals are automatically examined and component-specific data is collected and retained, making product analysis and traceability possible long after the part has been in the field. This innovative system provides higher value while eliminating the risk that nonconforming components will reach the end customer.
Additionally, 10-speed transmission component development has resulted in new manufacturing technology being implemented at the company's LaGrange facility. There, a new lathe cut process for larger-scale O-rings incorporates a variety of innovations including new tools that eliminate engineered waste and improve the quality of finished components.