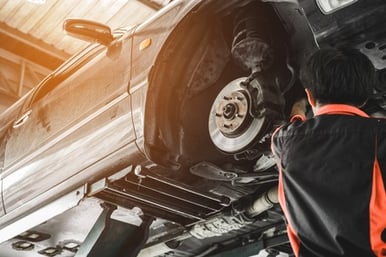 A slow day (or a longer slow season) can feel like a complete waste for your auto shop -- but that's only if you allow it to. While there are some business factors that might be out of your control, you can still make the slow days count, regardless of how many vehicles are in the shop. When you take the time to plan for it, your down time can actually be an opportunity to increase your overall productivity and efficiency. By rallying your staff behind you, you can get a lot done even on your slowest days.
In this post, we'll explain how to make the most of auto shop down time so that it actually works in your favor, and we'll describe why the key to preserving productivity is actually proactivity.
3 Ways to Stay Busy in the Auto Shop During Slow Days
Invest in employee training. Slow seasons or extended periods of downtime are some of the best opportunities to address the training needs of your technicians. Instead of taking your employees away from work that's ready and in the shop, using this downtime to schedule training seminars or checking out online resources is a great use of the openings in their schedules. When you invest in training, your employees can learn how to tackle new automotive systems, stay up to date with vehicle technology, and get acquainted with new products and parts before you're to busy in the shop to spare the time.


Develop a marketing plan. Slow days also present a great opportunity for you to develop or expand your shop's marketing plan. It can take time and effort to research which marketing and advertising strategies are right for you and your shop as well as to set up new online accounts or organize/update your CRM software. When you have the downtime to analyze your marketing efforts to decide what's working for your shop and where you can improve, not only could you potentially attract new customers, but you can also get a better handle on nurturing your existing customer relationships.


Keep up with shop organization and maintenance. Finally, you can use this time (and keep your team busy) by cleaning up your shop, both physically and strategically. For one thing, keeping your shop clean makes a better impression on customers and helps your techs find the tools and parts they need easily. Other cleaning tasks might include organizing your inventory, testing and replacing any tools that may be too well-worn to perform correctly, and updating scan tools or other technology. Additionally, down time is well-spent addressing any persistent process optimization issues that have consistently tripping up your techs or keeping them from doing their best work.
Staying Busy Means Staying Proactive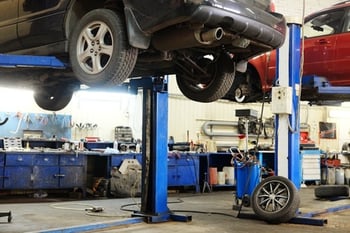 When your attitude about your auto shop is primarily reacting to the events taking place inside, your business is more likely to fall behind whether it's a slow season or not. In order to keep a steady flow of business, and to make the best use of your time when things slow down, a more proactive strategy is one of the most important things to incorporate into your business. For one thing, you can take charge of the slow seasons you can predict, based on past seasons or years of experience as well as industry research. When you have a plan in place for ways to bring in business or improve your shop for future customers, you can reap the benefits of this down time.
For the slow seasons you can't necessarily predict, being proactive is a mindset that can optimize your entire business. Don't wait for a solution or an idea; investigate in order to discover one for yourself. For the inevitable slow days in the auto shop business, having a list of projects on hand that you need to accomplish can keep you from falling into a fruitless hole of inactivity.