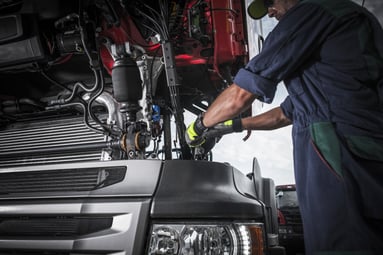 Every customer that comes into your auto shop has choices to make, but the biggest one might be whether they actually want your shop to work on their vehicle or not. When someone is having an issue with their car, they can choose to DIY the repair, take it to the dealer, or trust you (or another independent shop in your area) to take care of the problem for them. While your business can make a great impression and provide incredible value to its customers, it's important to know what factors are already working in your favor over one of your biggest competitors: the dealership.
In this post, we'll list a few of your auto shop's major advantages and disadvantages over the dealership as well as explain how you can overcome those challenges that might be working against you from the start.
Independent Shop vs. Dealership: What Can You Offer Your Customer?
Auto Shop Advantages
As an independent shop or garage, you have the freedom to order and install parts from any manufacturer into the vehicle you're servicing, including quality aftermarket or OE options that perform equally to the original part. As a result, your shop can likely offer a customer a repair for a lower price than a dealership that's required to use only parts and equipment from their own manufacturer. In fact, a 2010 study by AutoMD.com revealed that non-warranty repairs cost an average of $300 more at a dealership. Your flexibility allows you to provide value to your customer that the dealership can't replicate.


Additionally, your independent shop can offer a depth of knowledge of multiple makes and models that dealerships typically cannot. Since you service a wide variety of vehicles, as opposed to the dealer's focus on its own newer models, your techs are more likely to be able to diagnose issues across (and independent of) manufacturers. Your auto shop team is also likely to have more experience and years in the garage than the average dealership team, too.


Finally, your shop has the advantage of local connections. For many customers, your shop is closer to home and more convenient than driving or towing their vehicle to the nearest dealership. But being close by is only part of the benefit. Being a local shop means that you can build personal connections with your customers and their social circles, improving your business's reputation and building awareness through word of mouth. You and your team can take the time to get to know your customers on a more personal level, making your customers feel appreciated and secure. Additionally, you're familiar with local road conditions, weather, and other factors that could affect your diagnosis or service of vehicle issues.
Auto Shop Disadvantages
One area where a dealership may gain the advantage is electronic issues or malfunctions. As vehicles become more and more electrified, the on-board systems and entertainment devices have also become more complicated to calibrate and service. Dealerships have likely trained its teams to handle electronic maintenance, so if your shop has fallen behind on electronic service, it could possibly be a source of lost work for your business.


Another disadvantage your shop could be up against has to do with customer perception of their vehicle's resale value after your service. In general, dealership maintenance can be seen as more legitimate and risk-averse. While your customer might not have reservations about your shop's work while they're driving their own vehicle, they may question how potential buyers might view their vehicle's service record in the future.
Overcoming Auto Shop Disadvantages
The good news is that despite the common disadvantages faced by local auto shops, businesses that are willing to put in the effort to overcome these challenges can certainly do so. For one thing, concerns about servicing electronic parts and systems is certainly a hot issue in the industry, but by investing in your shop's personnel, you have every chance to overcome this perceived disadvantage. Technician training is available for an incredibly wide range of electronic skills and systems to get your team up to date. Additionally, when you invest in recruiting and retaining technicians and specialists, your team is able to consistently address modern service concerns like electronic work.
At the same time, one of your auto shop's advantages can also actively work to help you overcome one of the main disadvantages. While you may be up against concerns about the resale (or even general quality) of your work as compared to a dealership, one of the best ways to overcome those hurdles is to commit to providing a customer experience that earns a great reputation in your community. When your shop uses quality parts, takes caution against potential comebacks, and communicates personally and effectively with customers to make sure their needs are met, your independent shop can earn a great reputation in your local area and beyond.