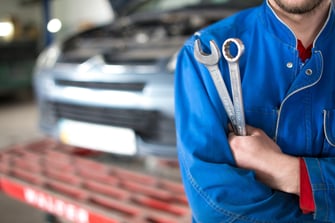 The biggest threat to your productivity and reputation as a transmission rebuild shop is the risk of comebacks. When your rebuild job is unsuccessful the first time, not only do you usually have an unsatisfied customer on your hands, but this warranty work takes up the space in your shop and the time of your technicians when you could be moving on to new jobs. The good news is that you have plenty of opportunities to avoid these losses in the first place with a little bit of careful planning and quality service.
The steps you take today to reduce your risk of a comeback can boost the profitability and reputation of your rebuild shop now and for the future. Not sure where to start? In this post, we've outlined some changes you can make in order to avoid transmission rebuild comebacks going forward.
How to Avoid Transmission Rebuild Comebacks
There are countless parts of your process that could help decrease the rate of comebacks in your rebuild shop. While having an organized process map and management plan for rebuild jobs will certainly help overall, here are some of the key areas you can optimize to reduce future comebacks.
Stay Productive With the Right Parts and Service
While it may be impossible to eliminate all risk of transmission rebuild comebacks, optimizing your management techniques and rebuild process can drastically decrease those risks relatively quickly. The changes you make can be big or small, but the impact they have on your business will be noticeable. When you boil it down to the basics, avoiding comebacks is about preparing your staff with the right parts, process, and skills to conduct a quality repair. If you do, you'll certainly see fewer comebacks in the long run.